A FAMILY FRIENDLY VALENTINE'S DAY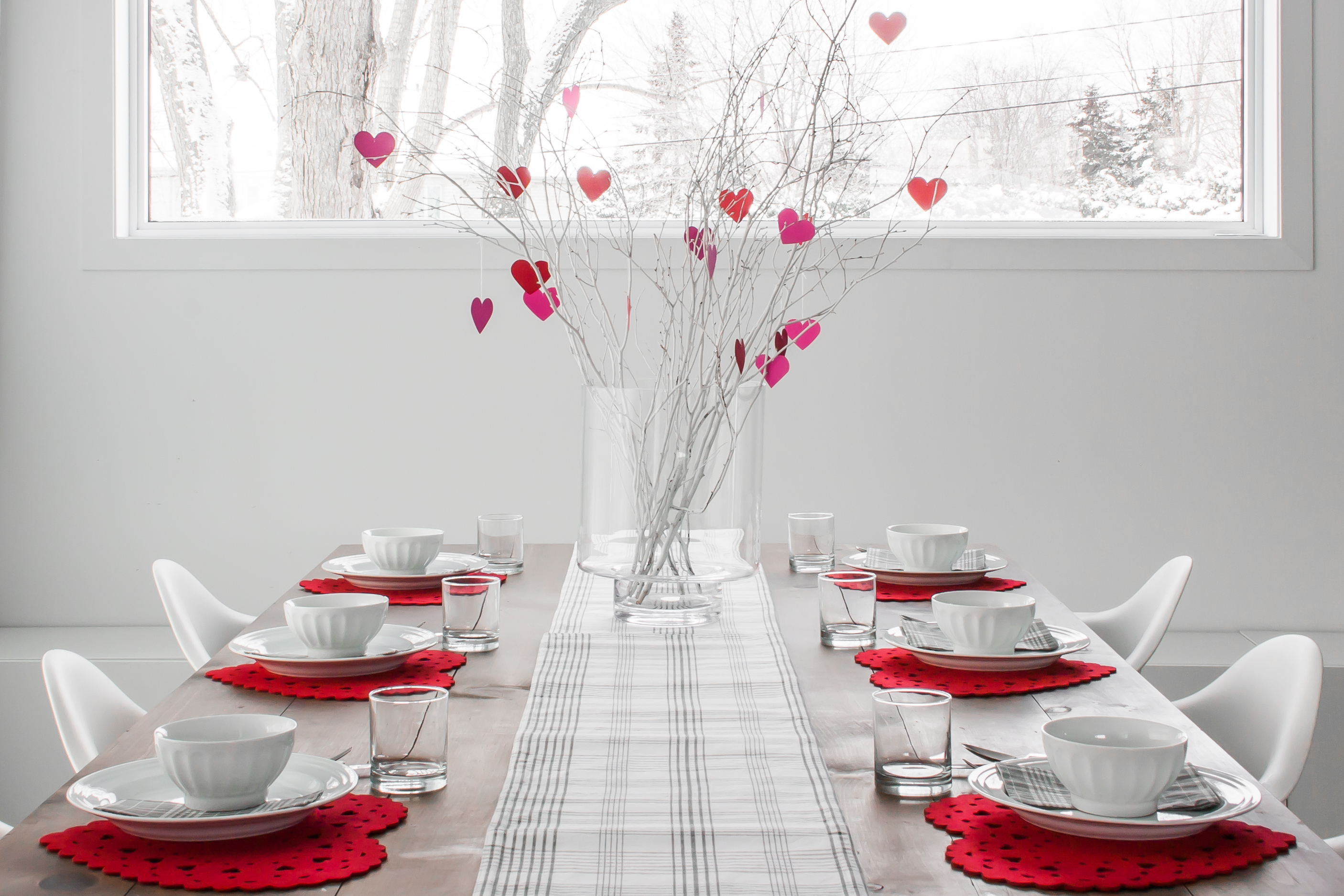 Since Valentine's Day was falling on a Wednesday this year, I didn't want anything too complicated and opted to decorate for a dinner with my little family!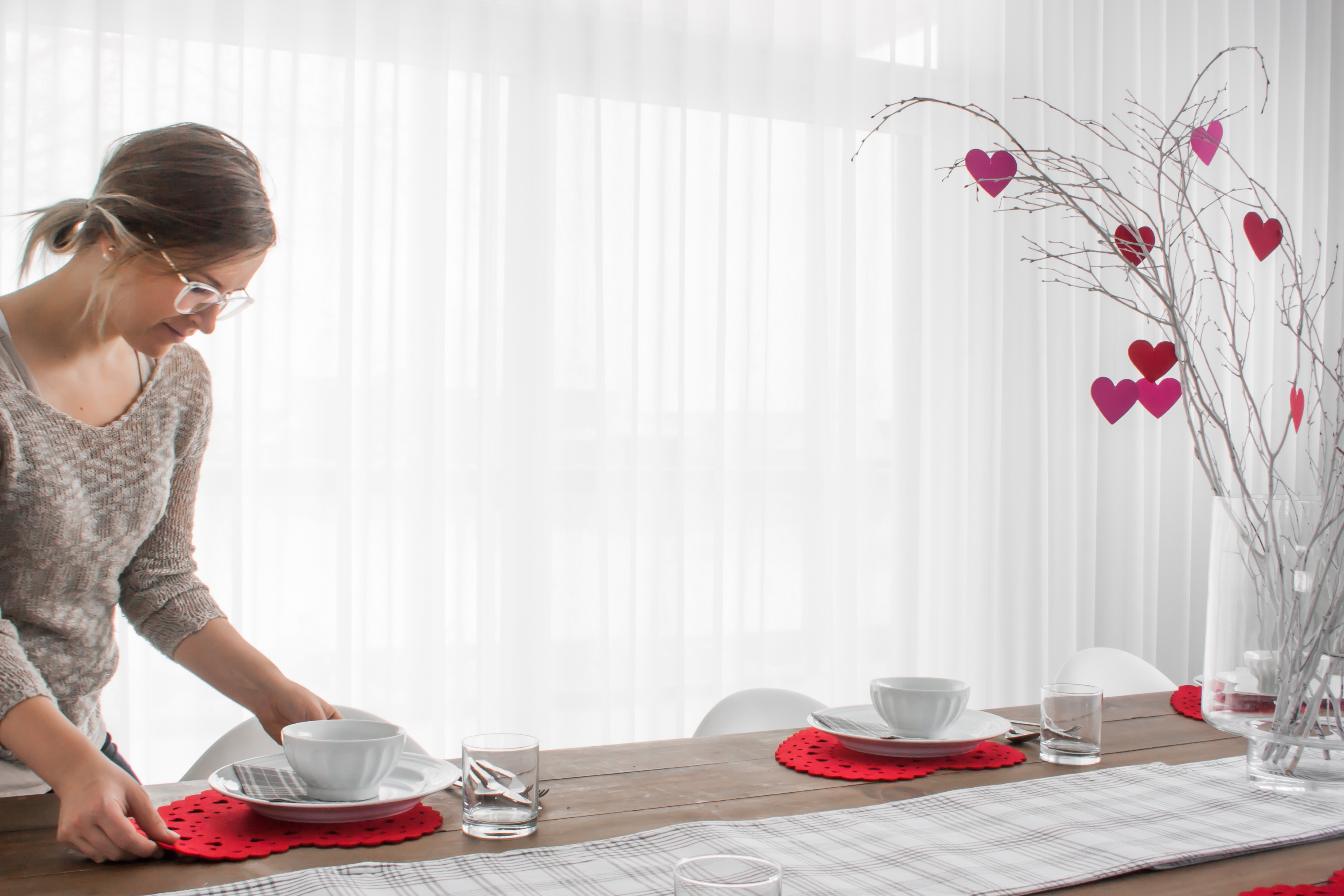 The idea was to use what you already have and to adapted it for the occasion! For example, if you already got the table runner from our "Perfect Table Starting Set" it would be perfect!
Here, I used a table runner that I got a long time ago with gray and white "tartan" paper napkins. You can get the paper napkins at Dollarama for only 1$ for 15!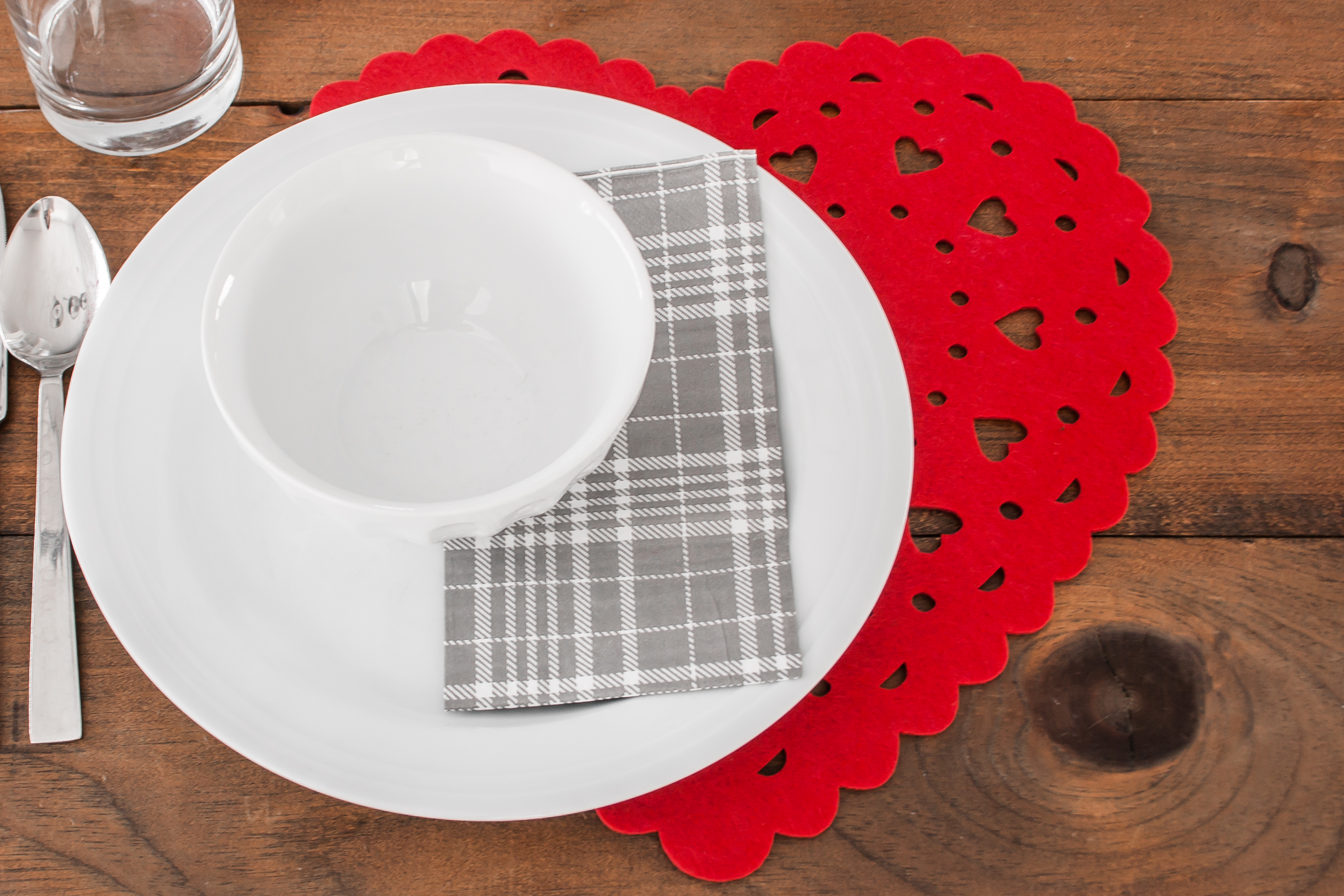 Instead of placemats, I chose these very cute red felt hearts. They are inexpensive and you'll be able to use them for years to come!
You can get them at Dollarama for only 2$ for 2 (including coasters)!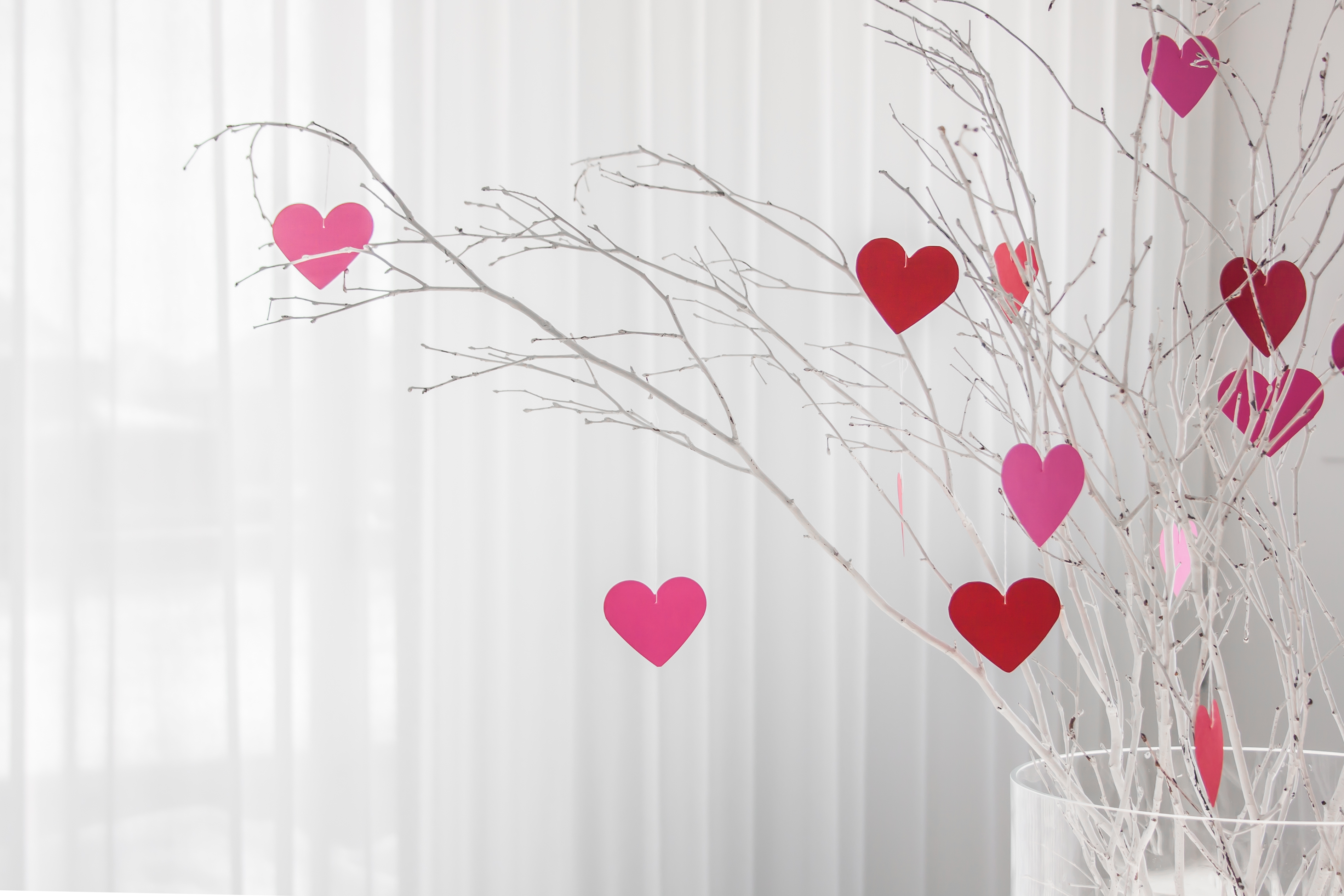 To add a magical touch I created a centerpiece using branches and little cardboard hearts.
I decided to only use two colors: red like the placemats and fushia for more brightness!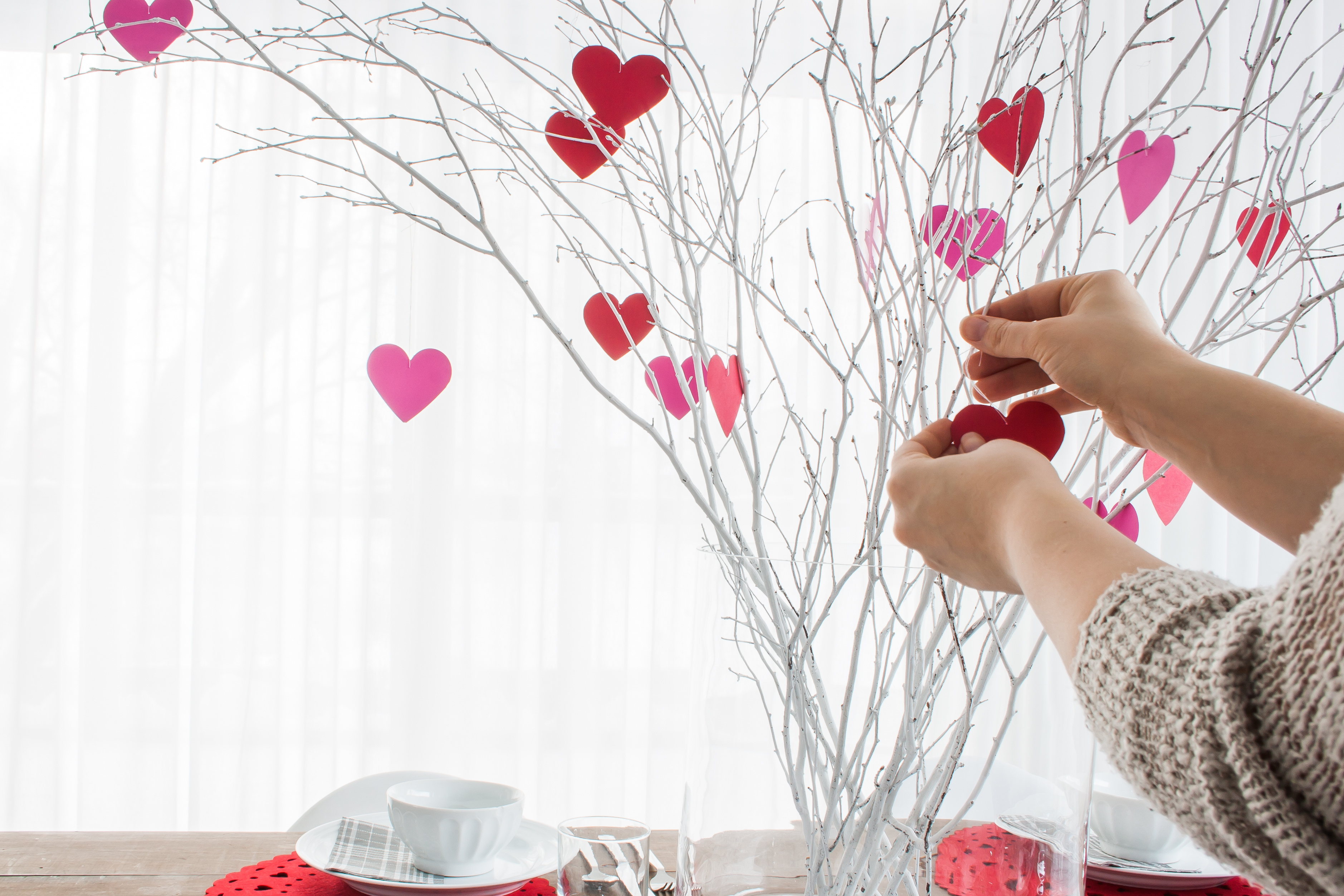 You can, of course, get branches for your garden then paint them using spay paint but if you are a busy mommy, just like me, you can easily found them at craft store like Micheal's or even HomeSense!
The little hearts can be cut using scissors or with a heart shape punch. Using a needle you will be able to pass a sewing thread through the cardboard. Finish with a knot!
What's great is that you'll be able to reuse the branches on many other occasions like Easter, using eggs, or Christmas, using ornaments!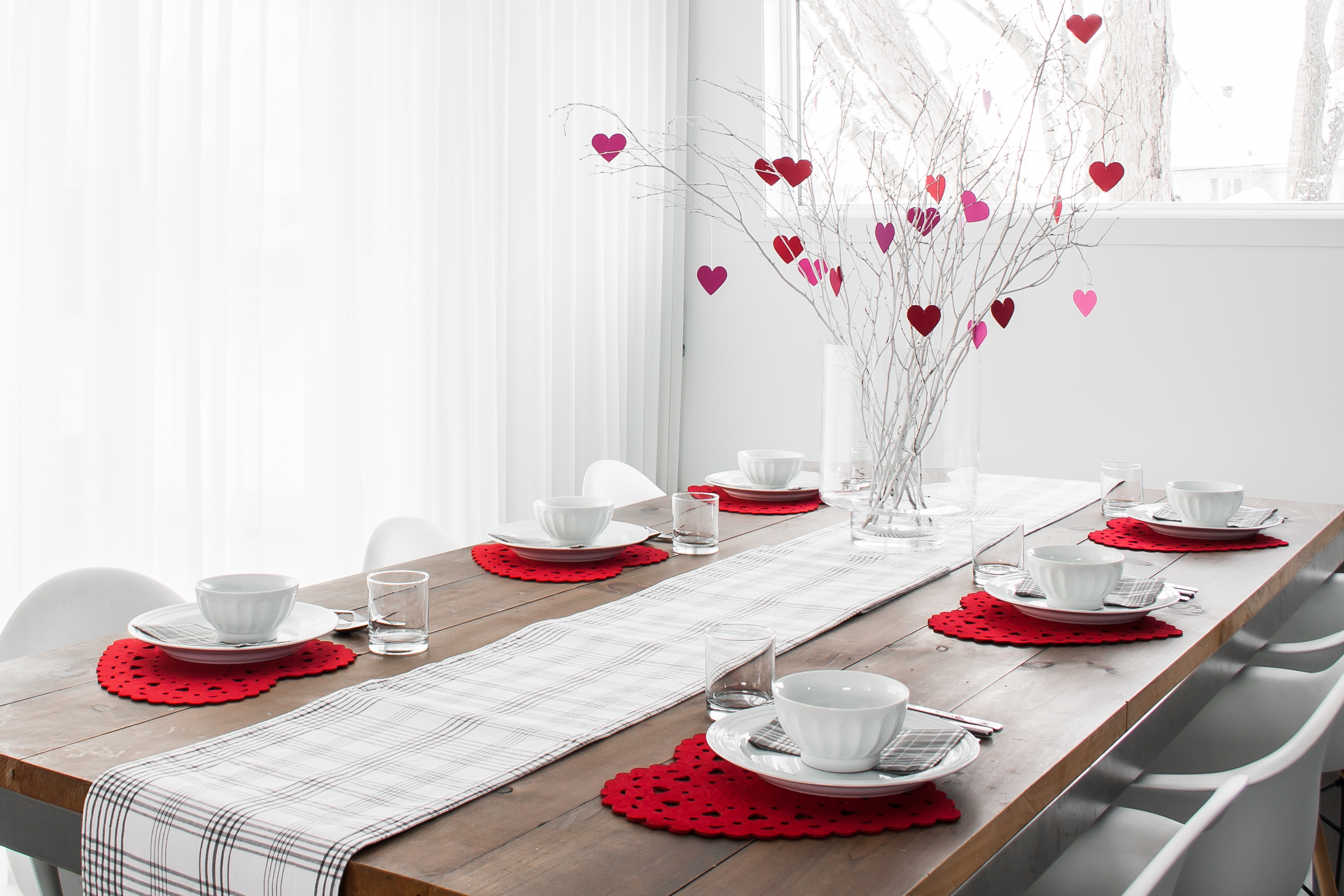 While shopping for the hearts placemats I found smaller one which got me inspired for another decoration…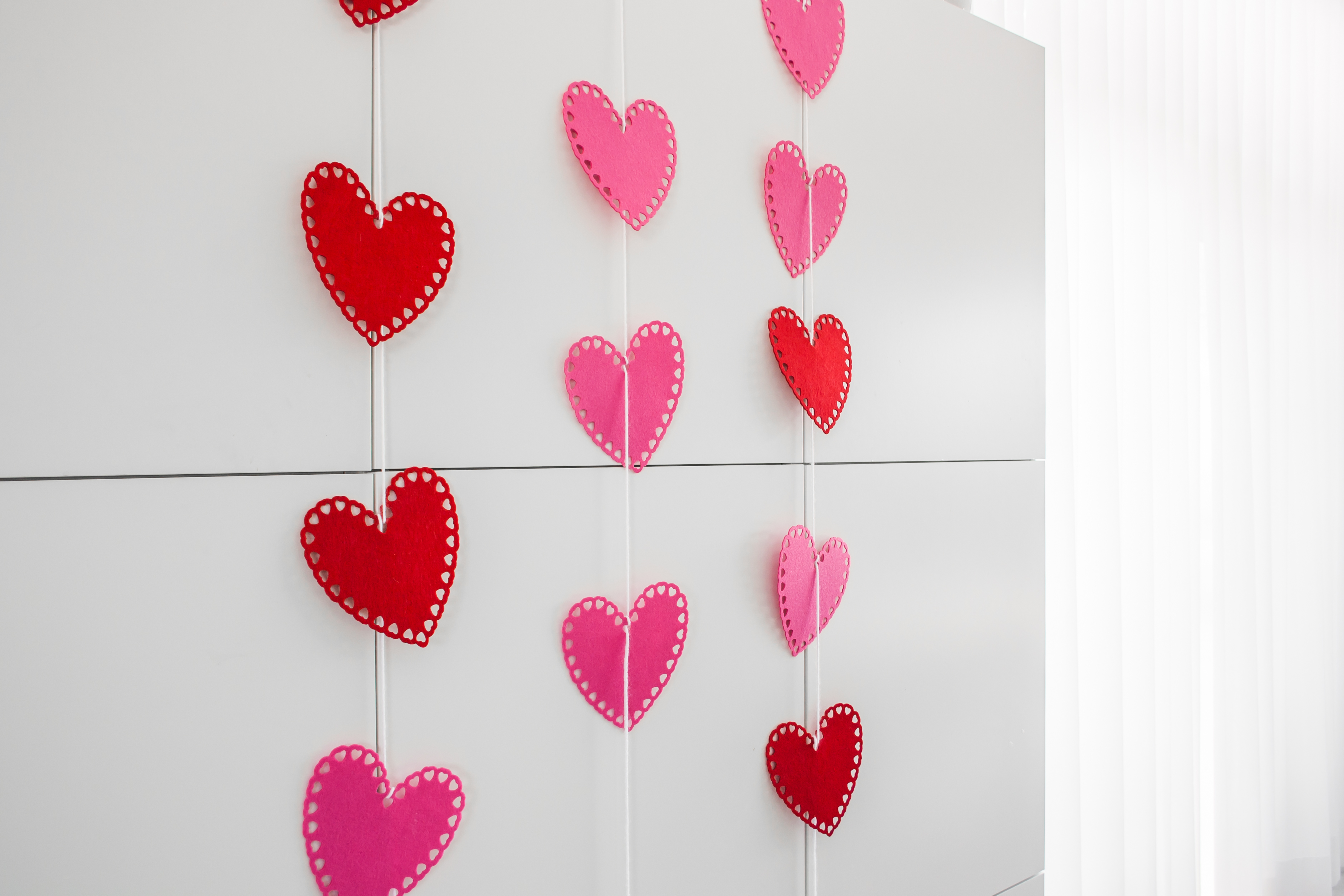 Super cute, and easy, garlands!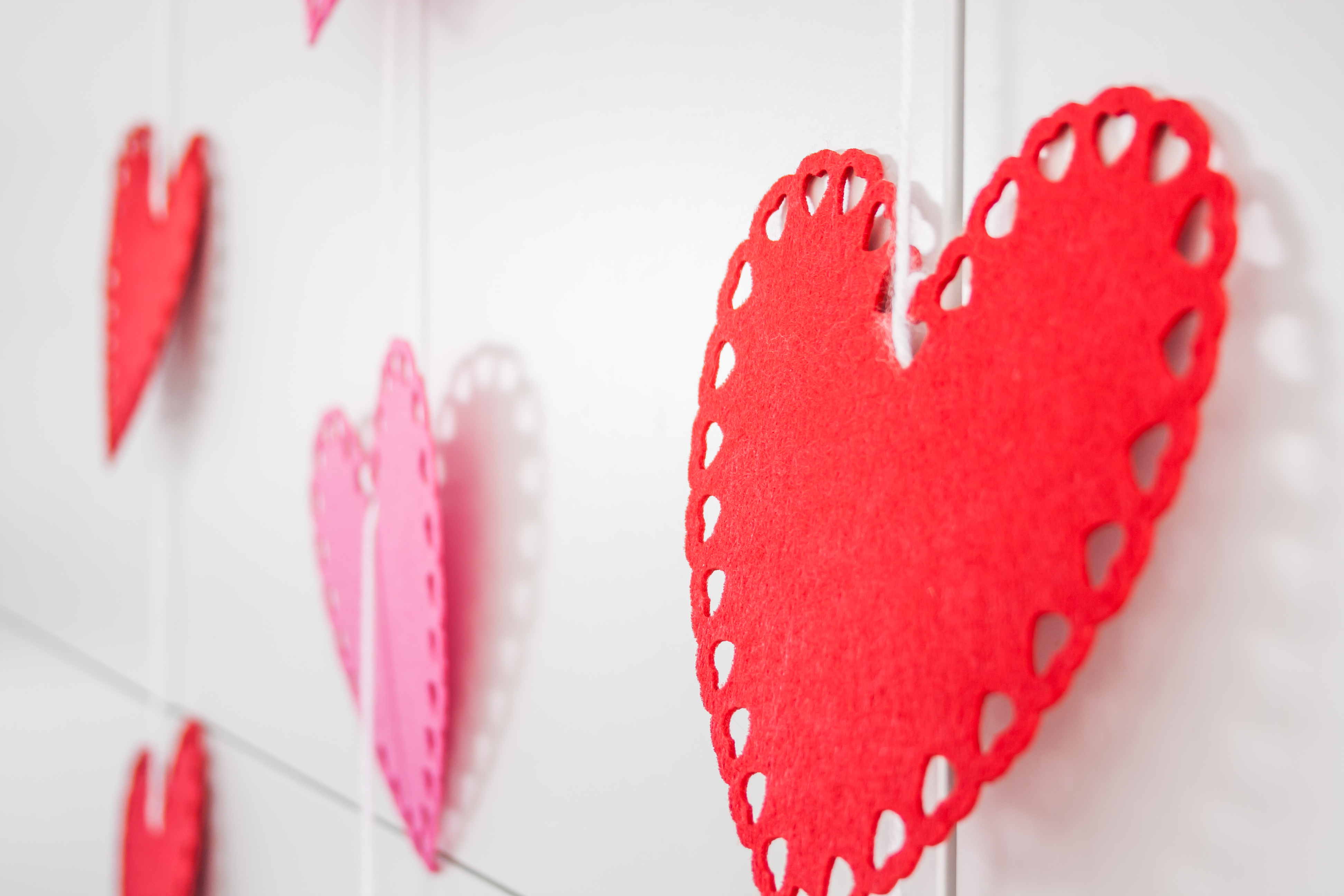 I used knitting wool to attached the felt hearts together. The hearts were only 2$ for 12 at Dollarama!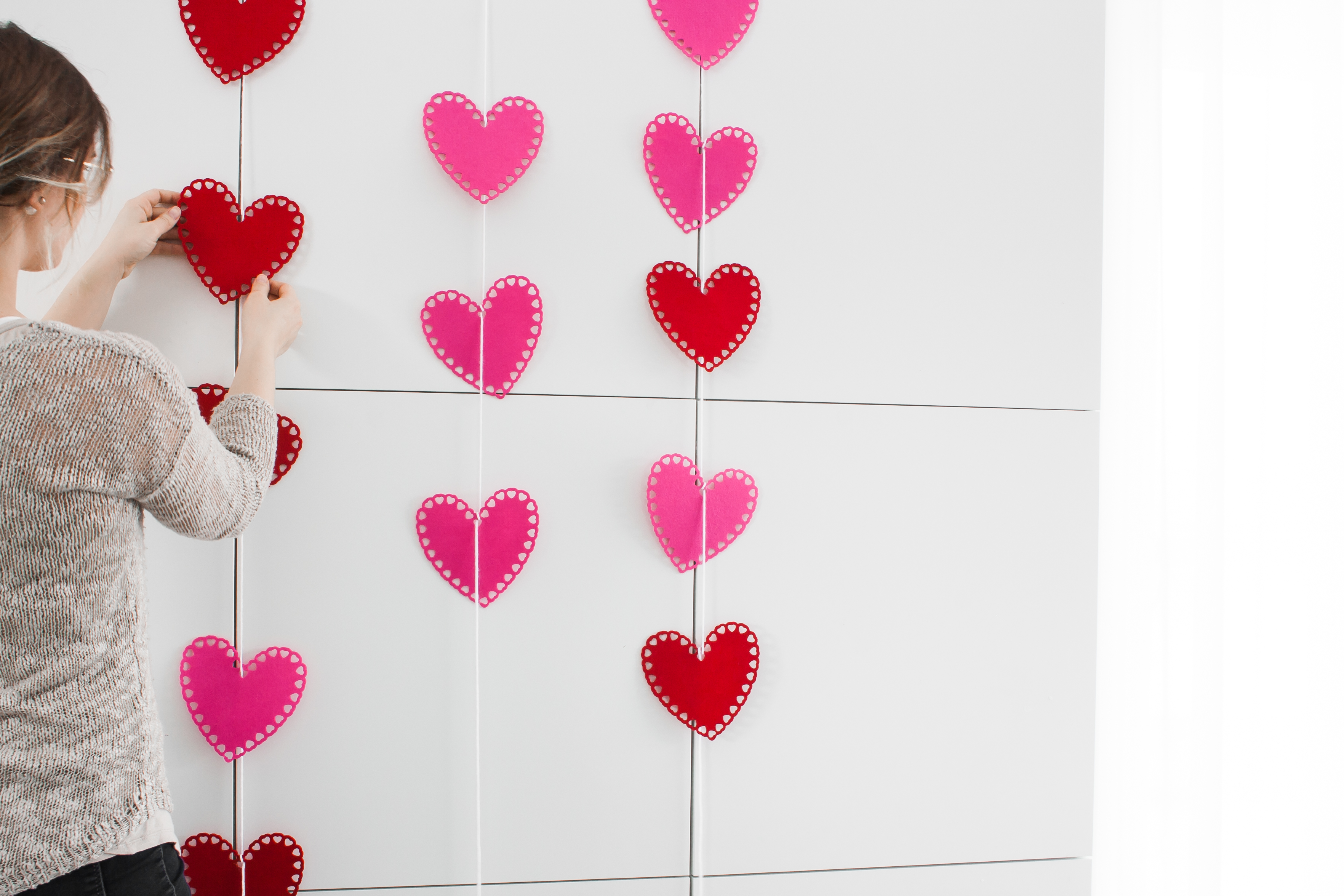 They were super easy to install using a small piece of scotch tape!
I can garanty your'e kids will love it! My daughter shouted WOW when she came back from kindergarden!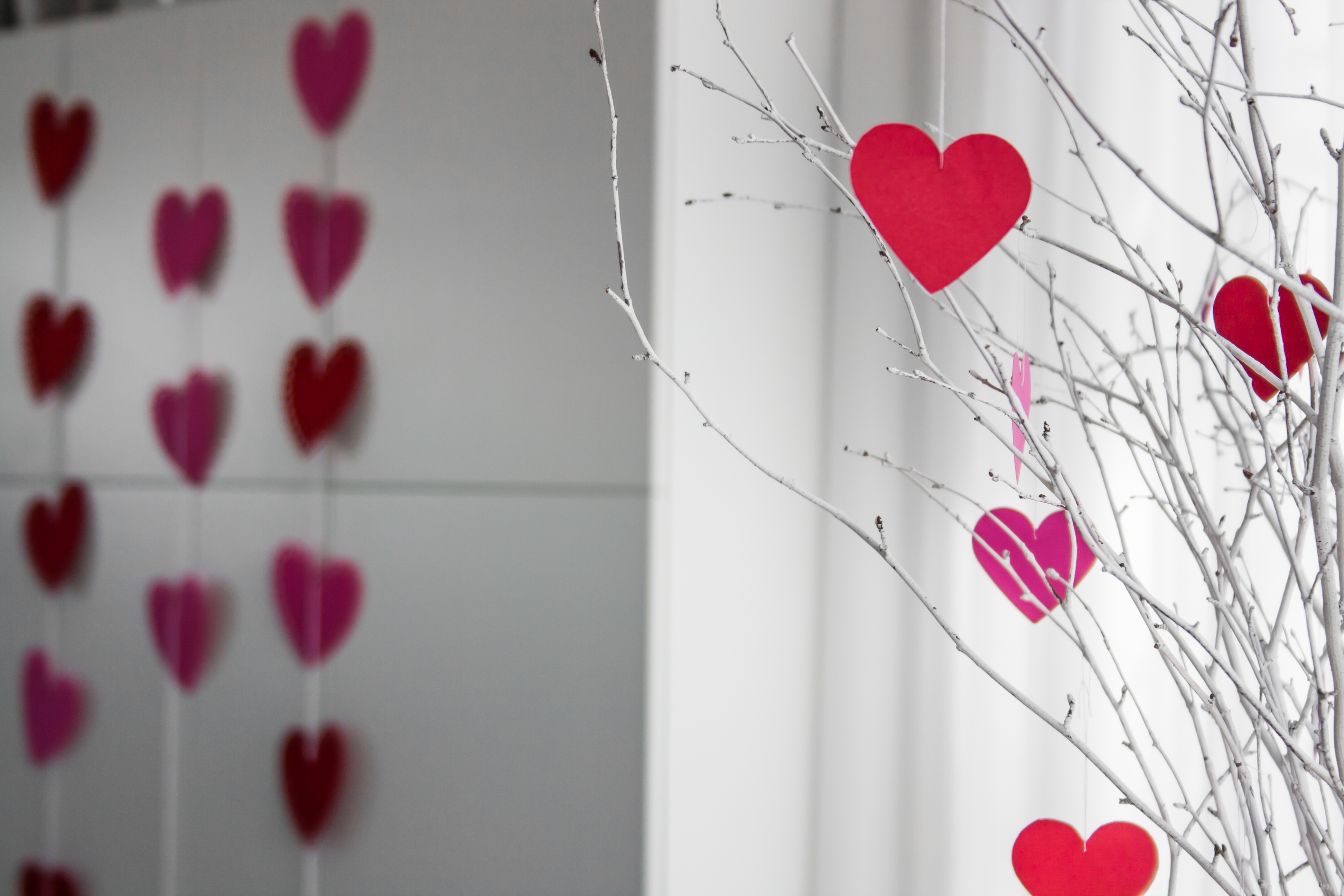 HAPPY VALENTINE'S DAY!