A PRETTY EASTER TABLE
Here's a few ideas to help you create a beautiful Easter table using our "Perfect Table Starting Set". I'm showing you an adults and a kids option! There's even a shopping list!
Remember the Perfect Table Starting Set from Valentine's Day? I've transformed it for Easter using unexpensive and easy to find items!
THE PERFECT TABLE STARTING SET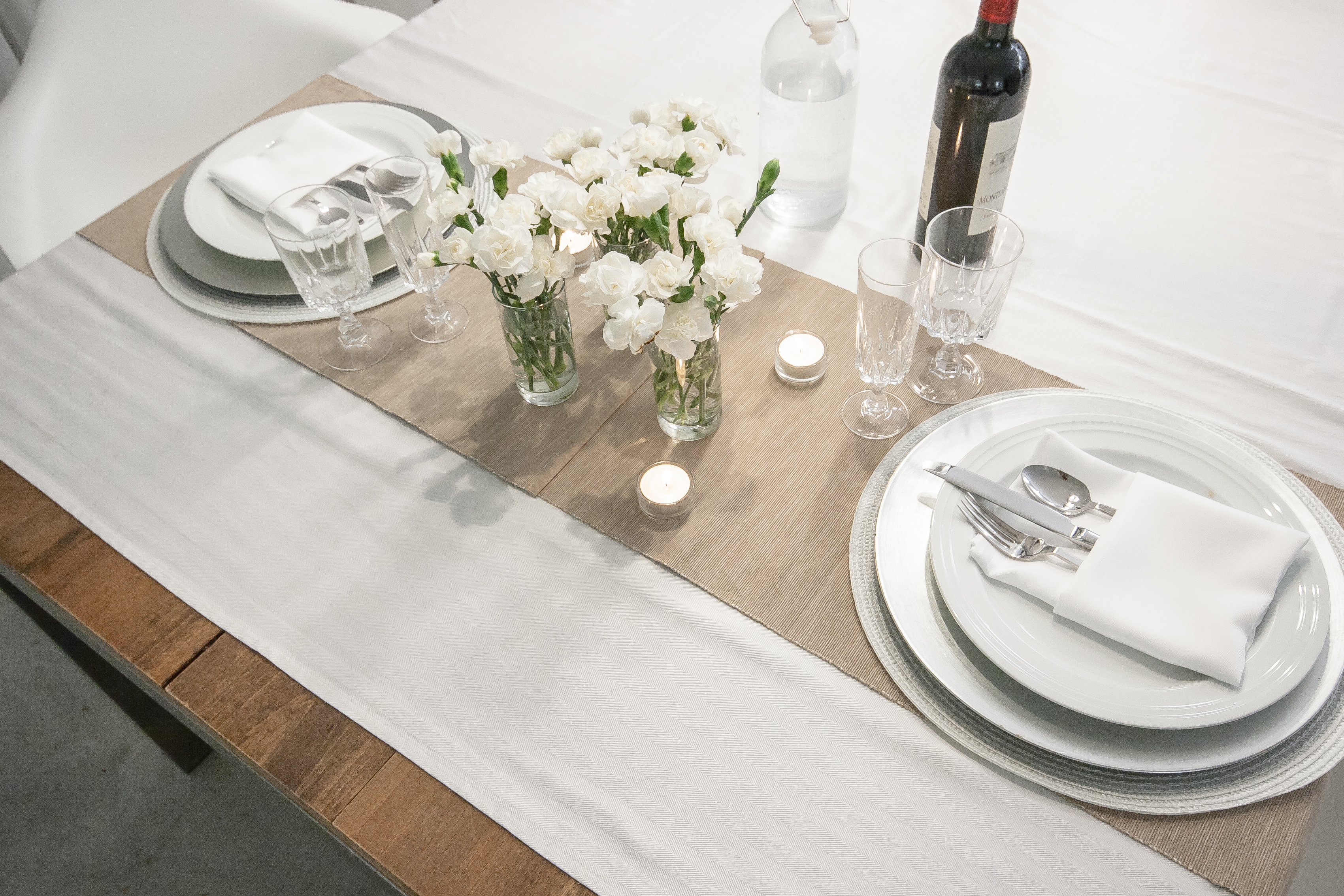 A few emptied eggs and some eggcups are all you need for the perfect chandeliers for the occasion. Don't have eggcups? The eggs will perfectly fit on top of candlesticks.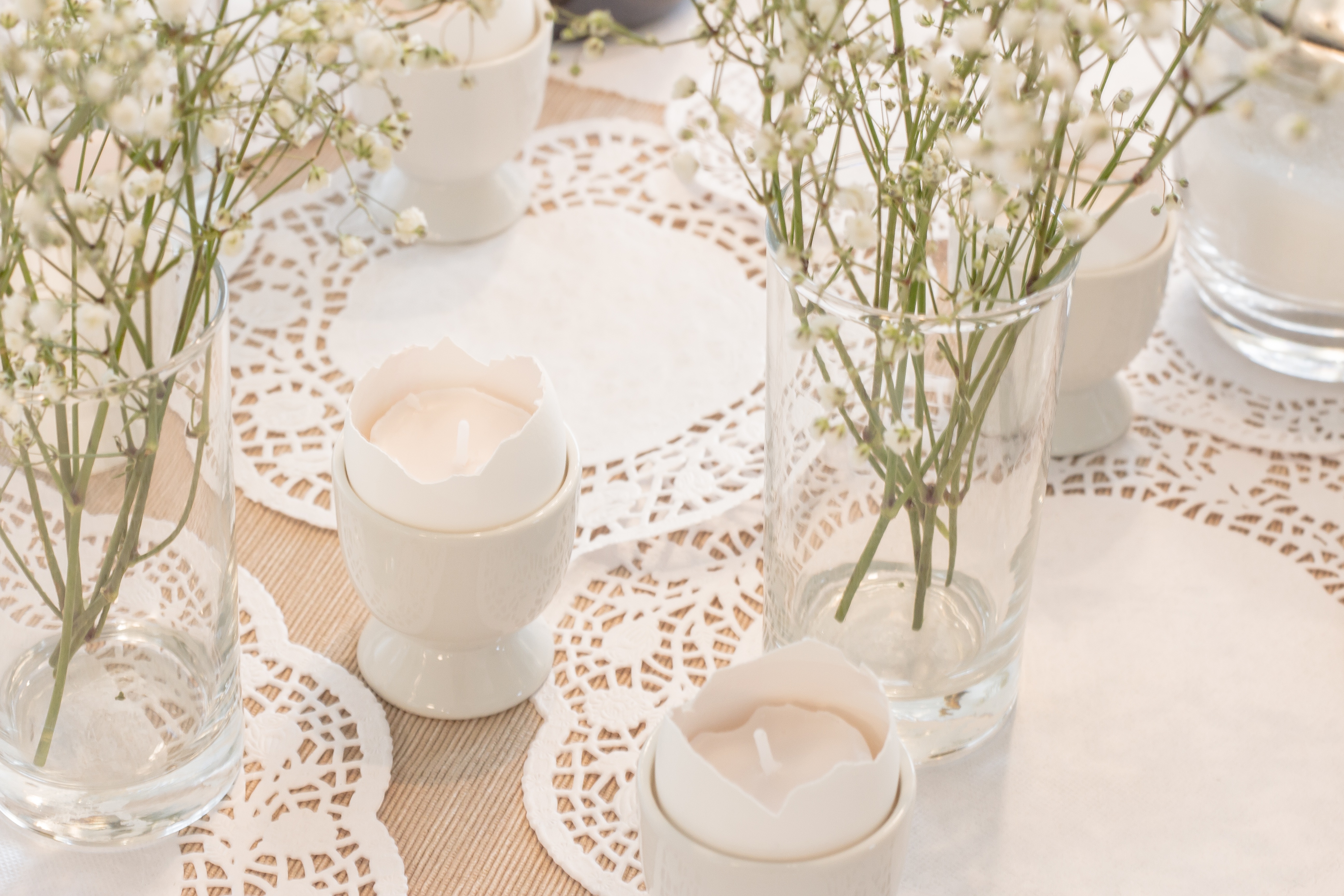 I love using flowers in my decoration. These "baby's-breath" flowers cost almost nothing and are always available at your favorite florist. Let them dry and you will be able to reuse them again and again!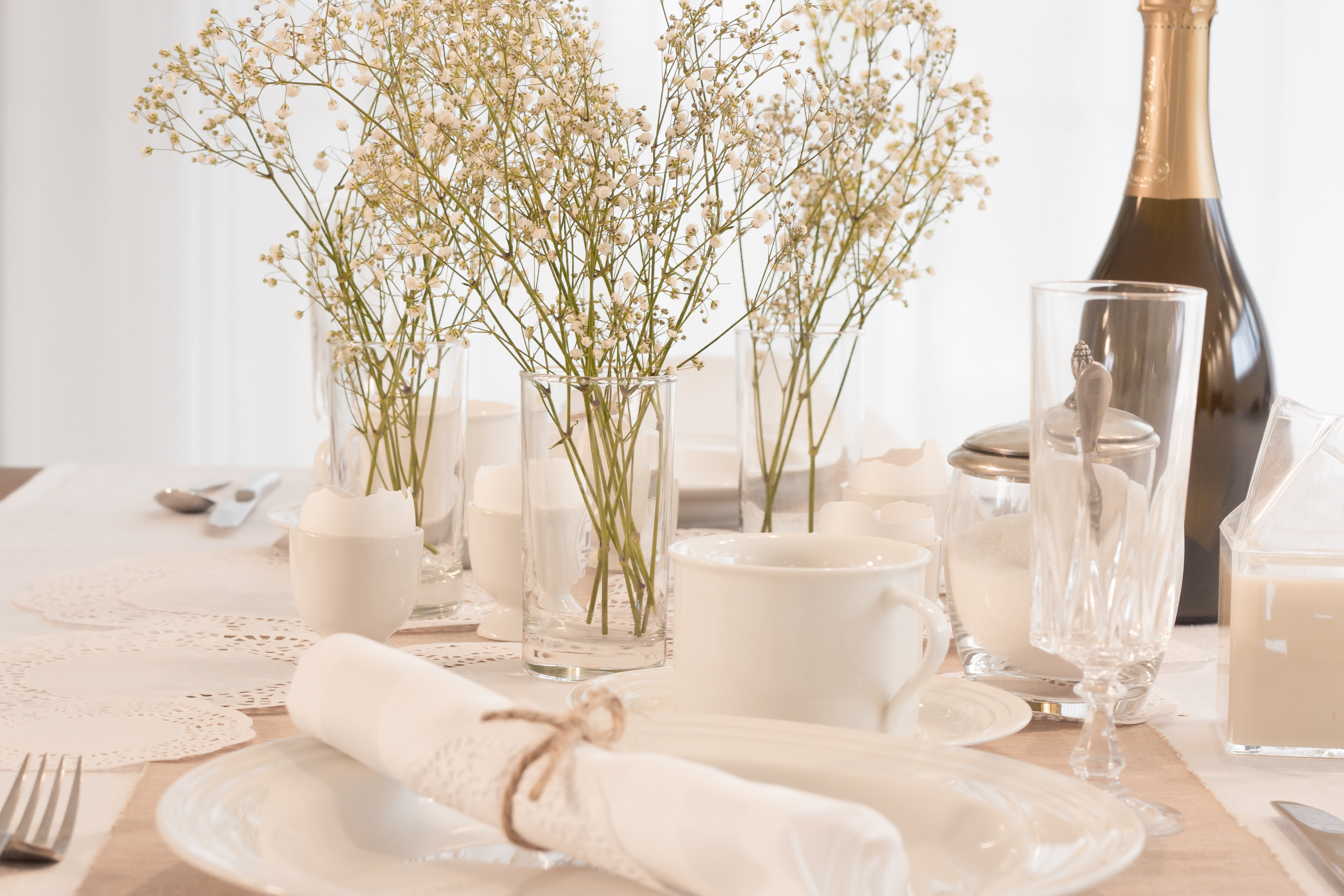 Instead of napkins rings, try using paper doilies with some cute little string.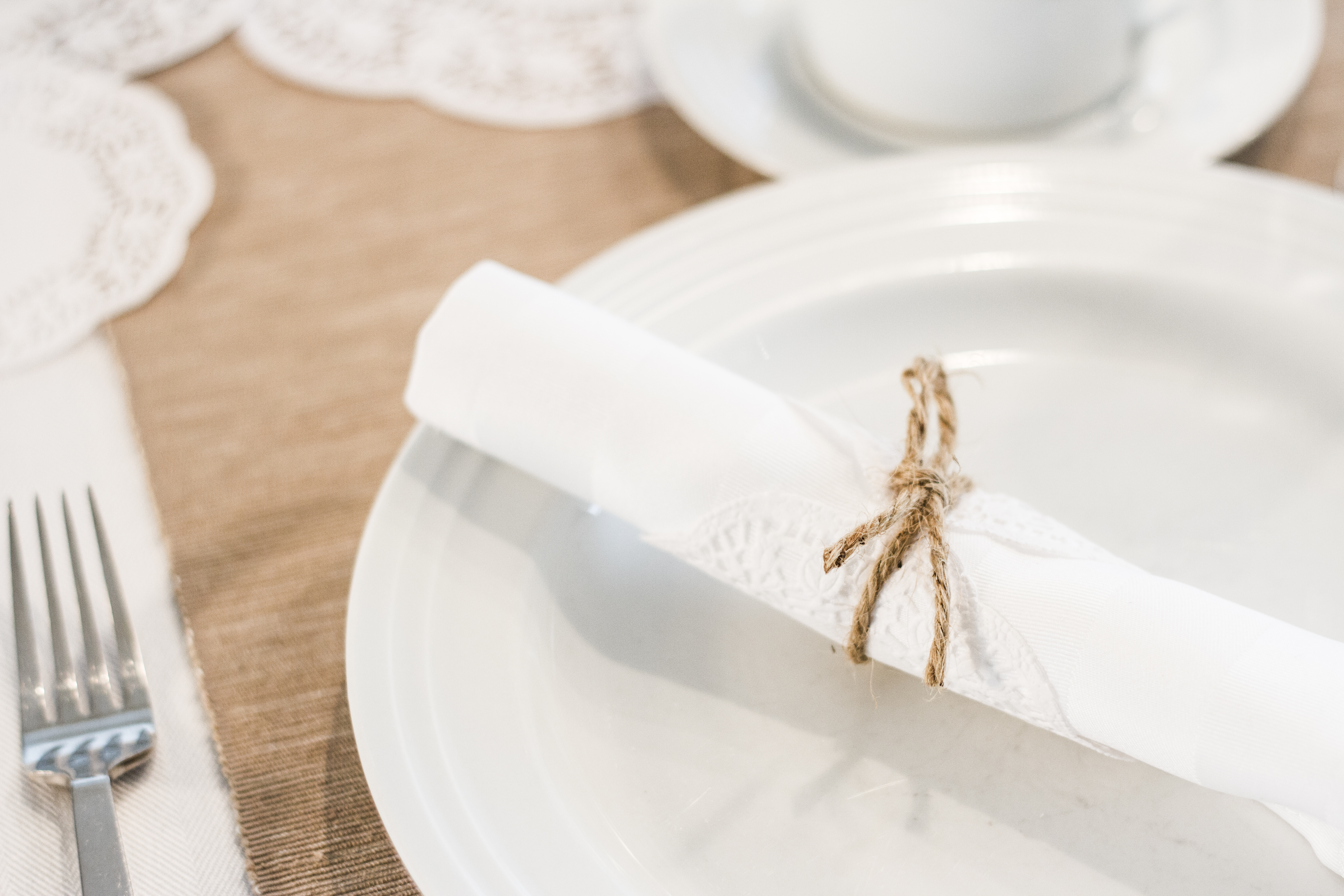 Use the same paper doilies as a table runner.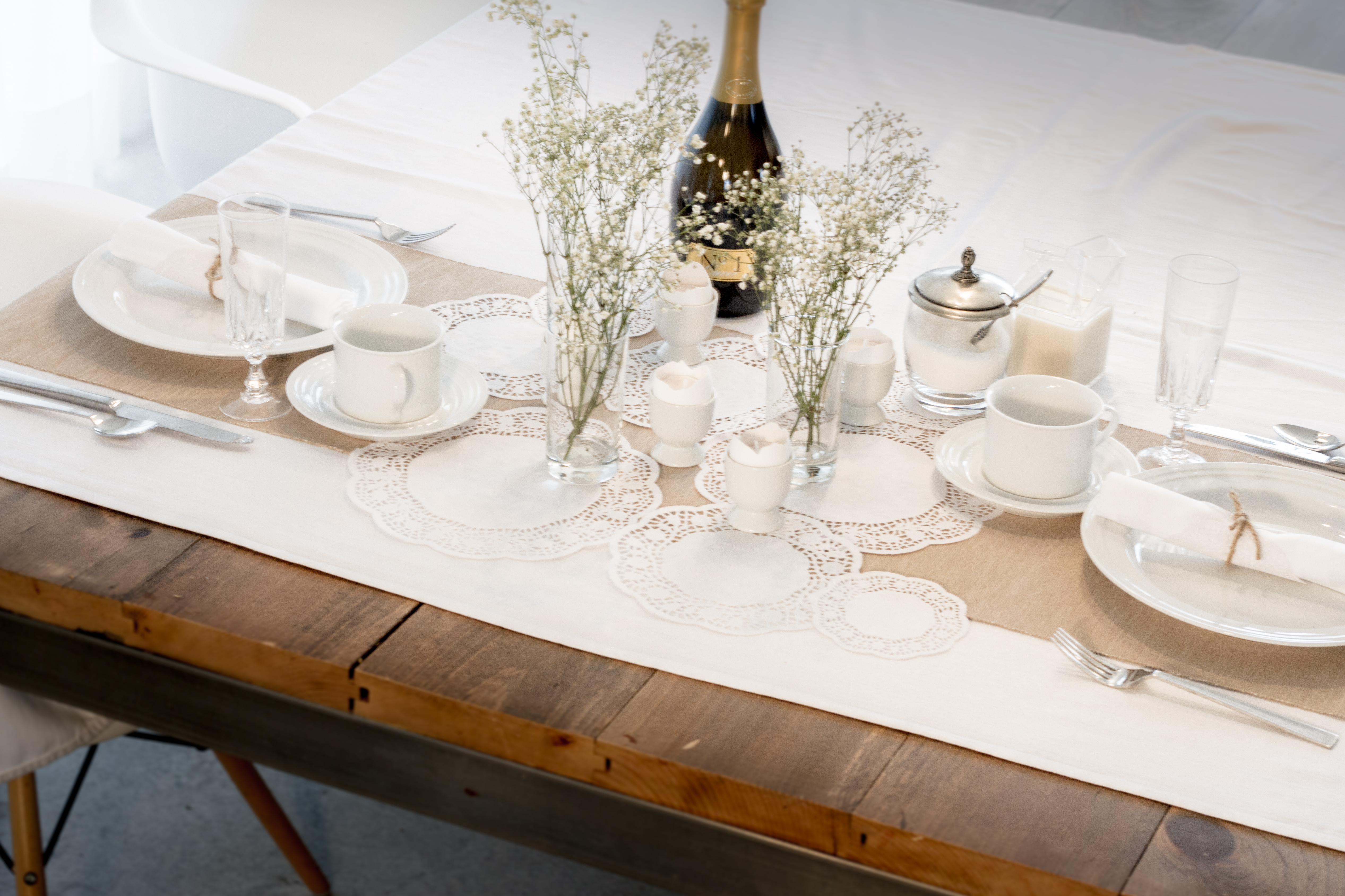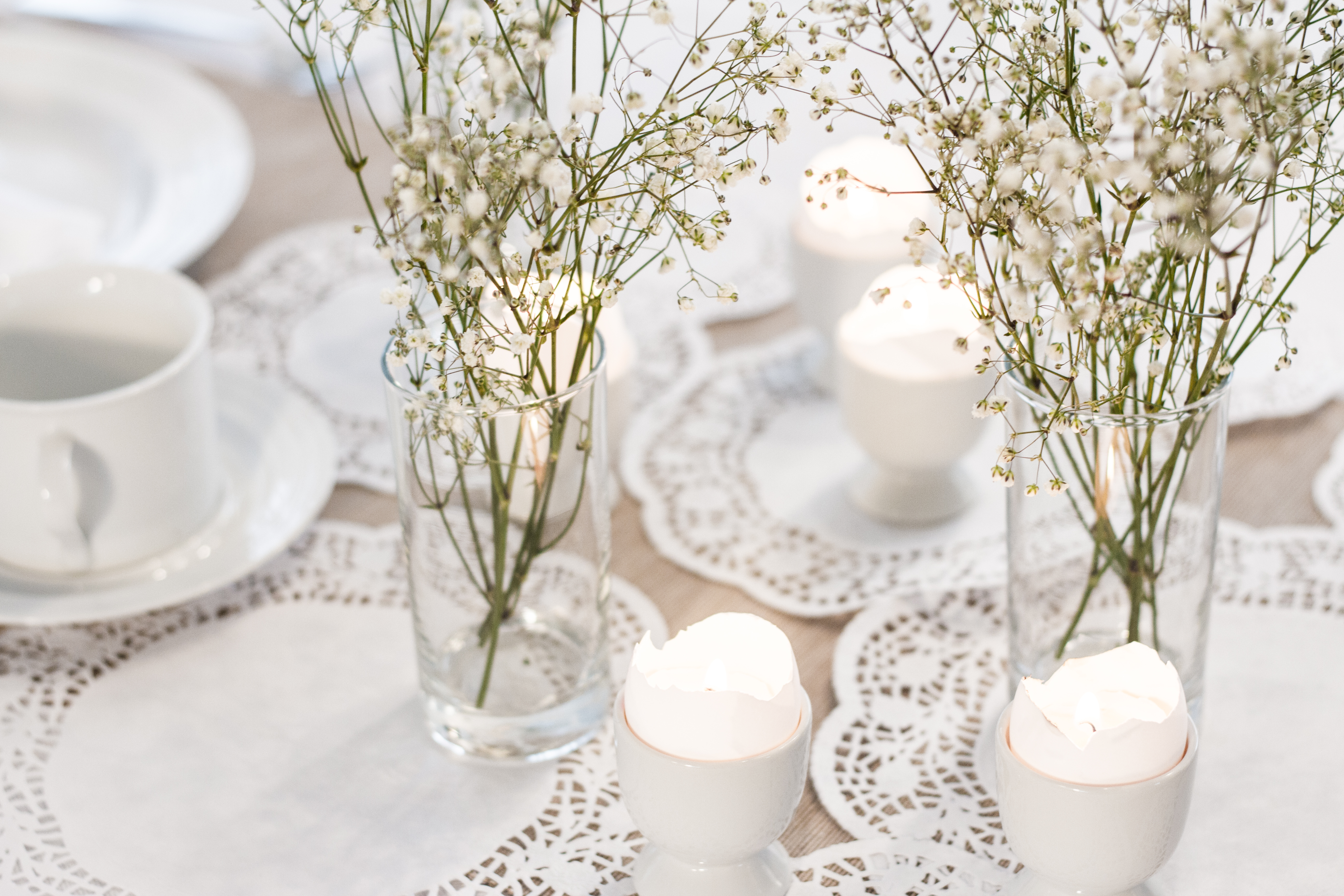 AND NOW FOR THE LITTLE ONES!
Taking inspiration from the adult table you just have to add a few playful pieces the kids will like.
A piece of Kraft paper will be the perfect replacement for a traditional tablecloth. Bonus: it's possible to draw on top of it while waiting for the parents do finish their meal!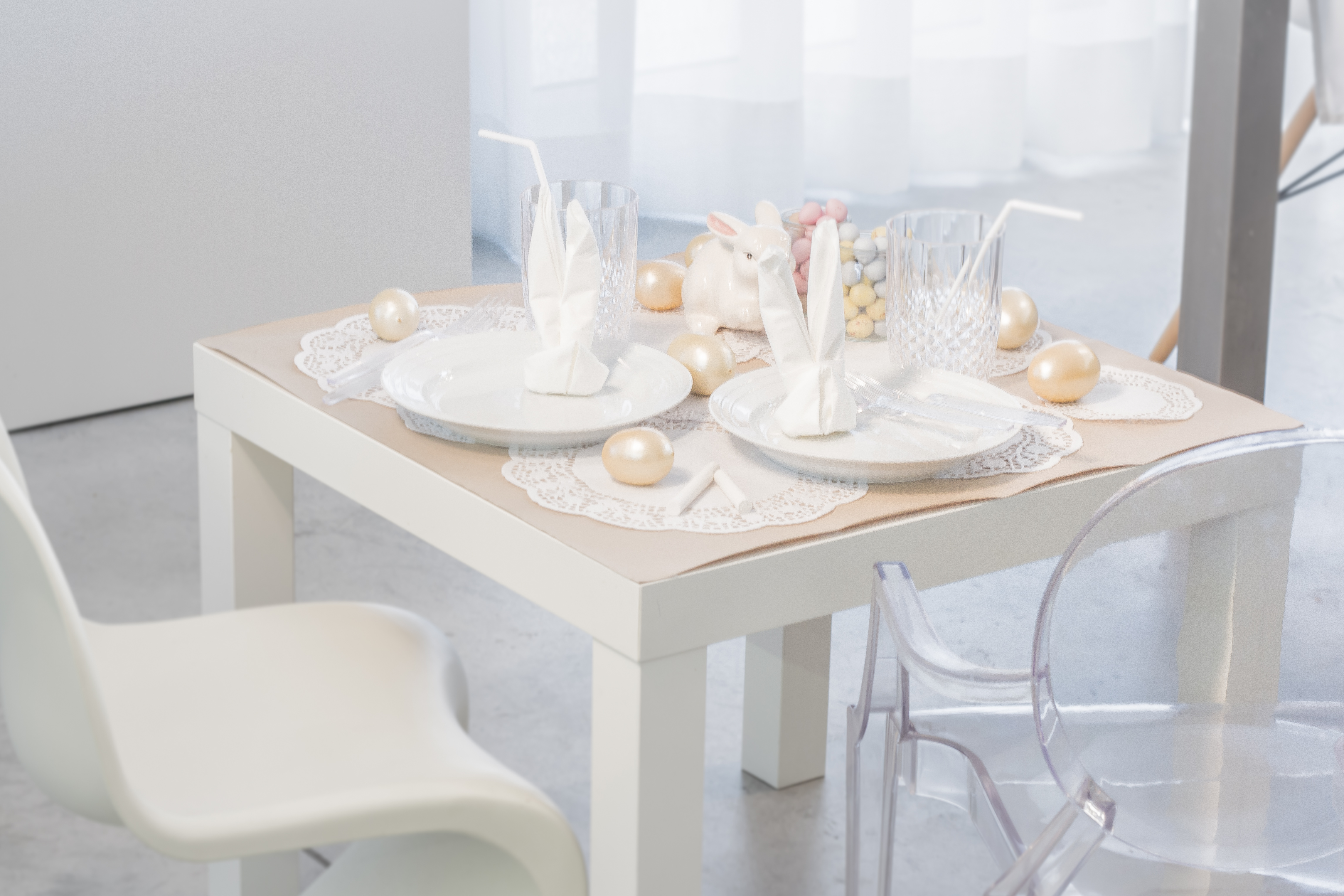 It wouldn't be Easter without a few chocolate eggs: a very nice way to reuse yogurt glass containers. Then add a cute little bunny and golden eggs: decorations you will be able to use years after years.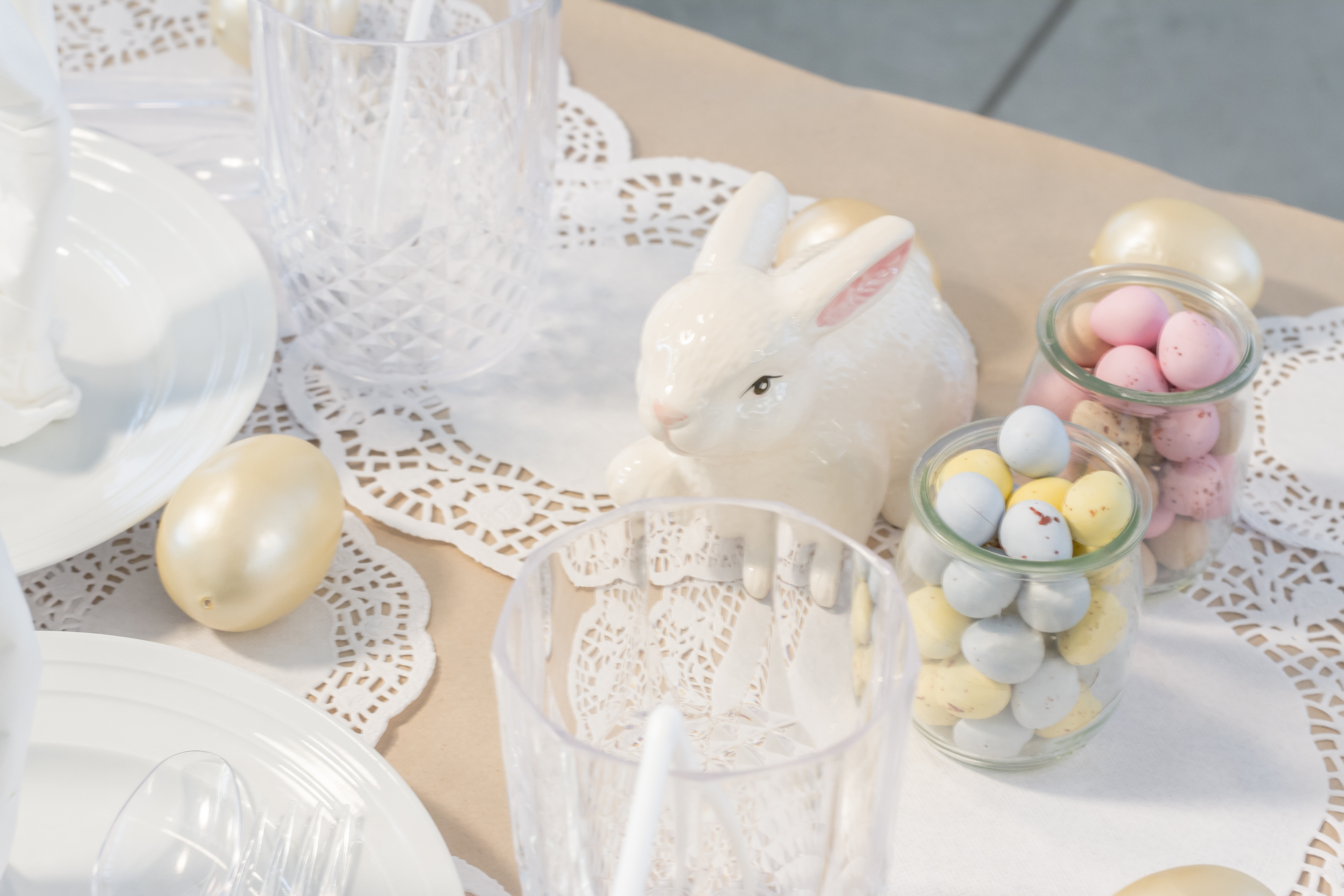 Don't forget the napkins shaped like a bunny!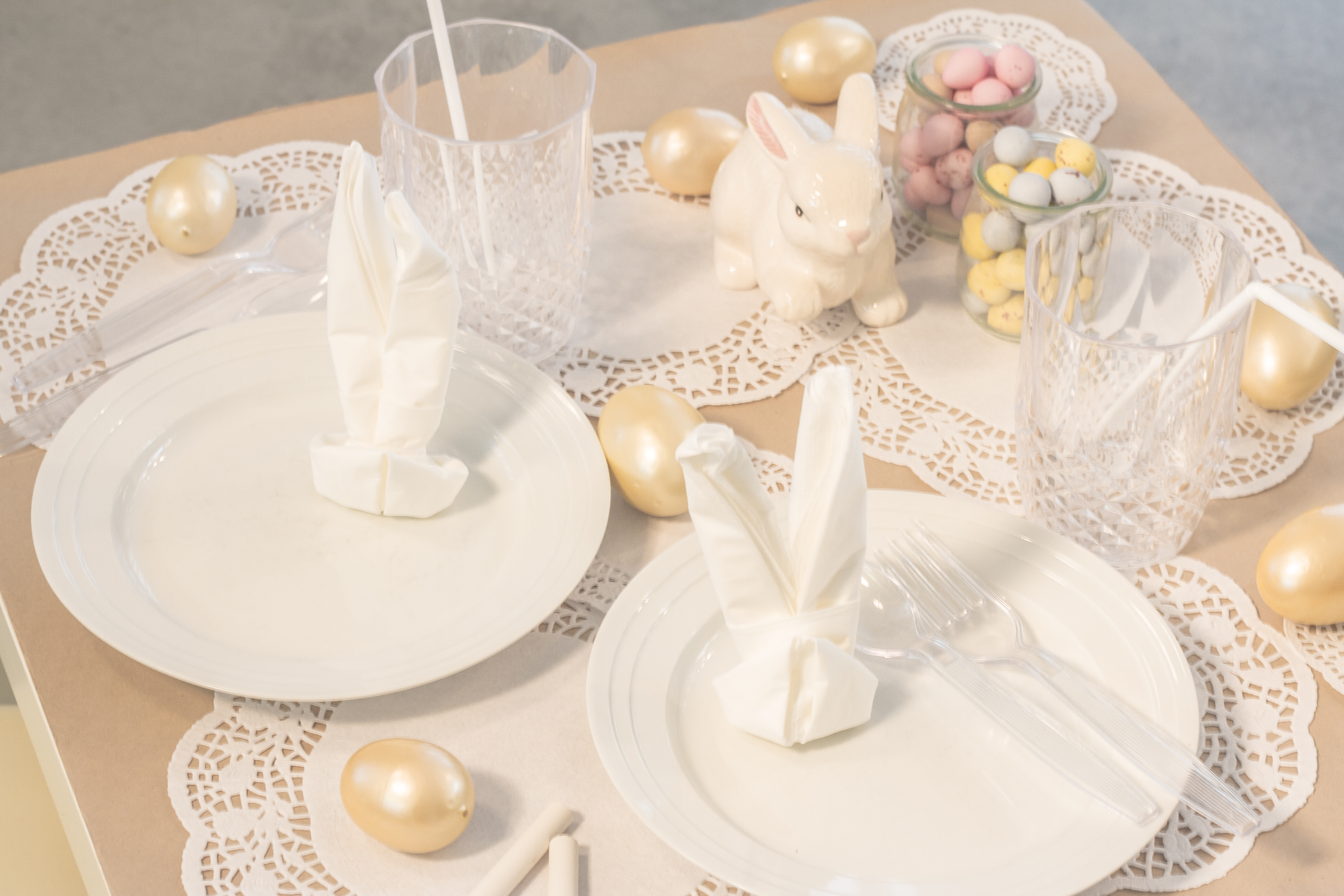 HAPPY TABLE SETTING & HAPPY EASTER!